Everyone's Talking About Cloud
Choose the right hosting solution for your nonprofit accounting needs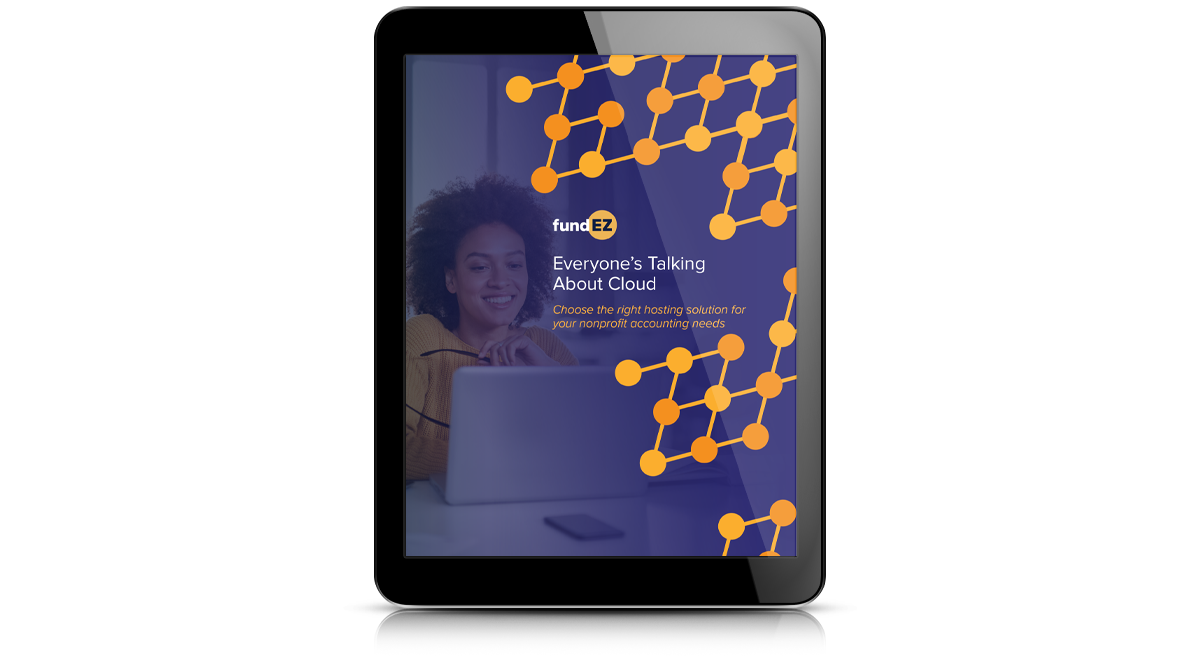 In today's market, every business, organization, and individual relies on the cloud. From online self-service applications to complex enterprise solutions, the world runs online. It only makes sense that nonprofit accounting groups are looking at cloud-based programs to solve their budgeting and efficiency challenges.
Cloud computing offers many advantages, including flexibility for workers, economical pricing, and a guarantee that you'll always have the latest updates. However, there are still concerns about data security, system availability, and more, and then there's the computer lingo that comes with cloud adoption, and there are so many options. There are cloud service, cloud hosted and installed accounting packages, and each comes with benefits and limitations.
How do you know what's the right answer for your nonprofit when it comes to your accounting practices?
By learning a few basics about your cloud options, you can find the right accounting solution for your organization.
Sign up and get our Whitepaper.
Please complete all fields.